Global HR trends were discussed at the first HR CAMP in the capital
BCPD
12 July 2019 00:00:00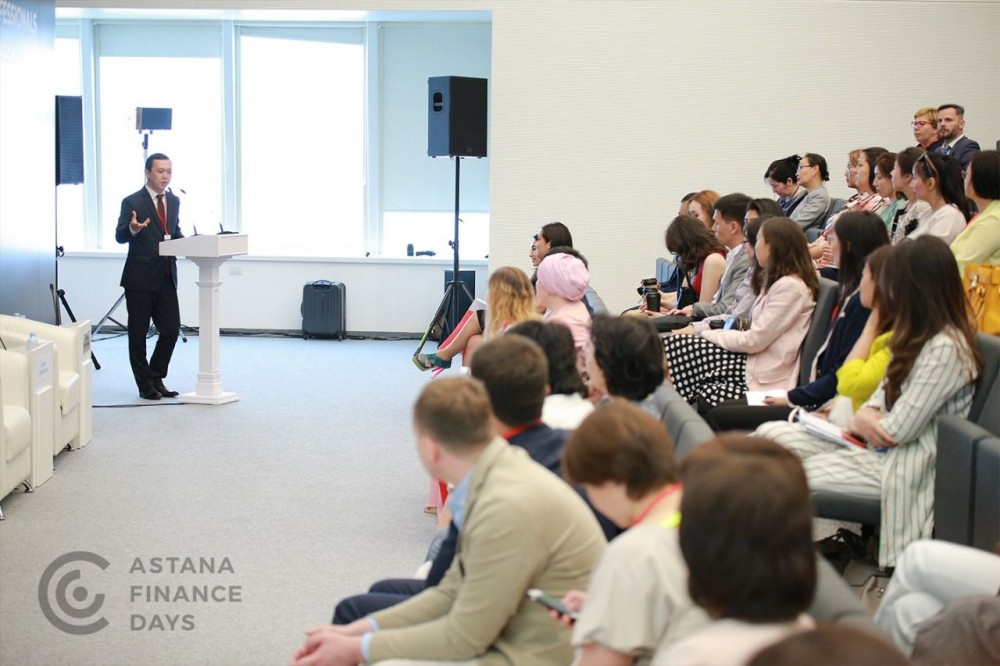 On the basis of the AIFC Bureau, the first HR CAMP event in the Kazakhstan HR community was held
HR Camp aims to bring together all HR professionals to discuss current issues and global HR trends that affect the formation and development of professional communities in the country. In addition, the event brought together its startups and the classical HR industry on one platform, in order to meet the parties for the effective implementation of IT solutions in the HR process, which will give impetus to the development of human capital at a qualitatively new level.
Before the panel discussion, the organizers held a vote, where the conference participants identified three main topics in the HR system of Kazakhstan, which are considered the most relevant today. Increasing employee engagement, hiring the right people and retaining talent have become important topics for discussion at this event.
Answered questions of participants were industry experts from leading local and international companies in the face of Mariya Lyubushkina, Senior HR, Deloitte; Valeria Oprya, Consultant, Training Consulting Umbrella; Sauiya Zhakieva, HR Business Partner, Samruk-Kazyna, Tamerlan Larionov, branch Manager, Korn Ferry; Lyazzat Kozhakhmetova, HR Kazatomprom, and others.
Yernur Rysmagambetov, Deputy CEO of AIFC Authority:
«During the HR transformation, AIFC revealed that HR professionals have a key role in this process. Many companies that want to enter the IPO, need high-quality personnel for the effective transition of the team to a new system and to maintain involvement in the work. And we, as a center for training professionals, want to create a pool of highly qualified personnel to work in international companies».
The second part of the event was devoted to the presentations of projects to solve urgent problems in the HR industry – Dana Dzhakupova presented the TALANTIZ platform for smart recruitment, as well as the PRO 2 platform for assessing staff satisfaction. Young entrepreneur, founder, and CEO of the Clockster startup Yerzhan Ryskaliyev presented his service – cloud application of working time accounting based on cloud and biometric technologies. In addition to the developments of Kazakhstan, the event was submitted to Executive coaching, an international certification for HR.
HR Camp brought together more than 140 HR professionals from different regions of the country. The AIFC Bureau have played three prizes among the participants of the event: a book from the Institute HRCI (III place), 50% discount (II place) and free training program HR (I place).
The mission of the AIFC Bureau is to form a critical mass of professionals that could work in the AIFC ecosystem. In order to expand human resources and create a pool of international professionals from local specialists, it is planned to further carry out such activities to support and develop the HR community of Kazakhstan.
In order to be informed about upcoming camps join this telegram channel https://t.me/aifchrcamp.