HPAIR Talks were held at the AIFC Bureau platform
BCPD
21 August 2019 00:00:00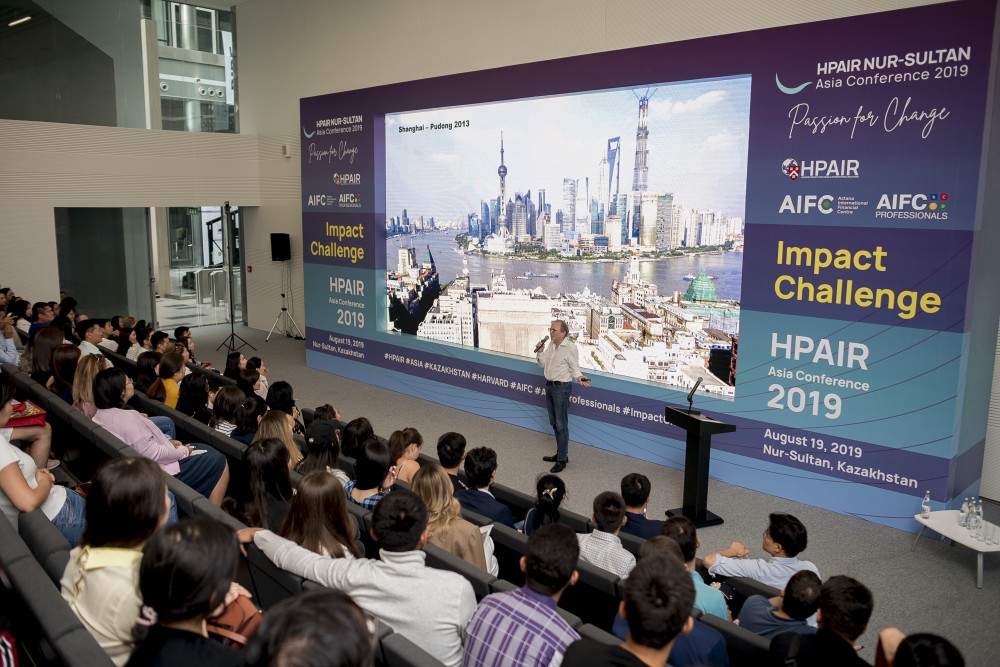 The event is designed to inspire students for continuous professional development and engage the audience in an open expert discussion for the exchange of knowledge and experience in the field of energy and environmental sustainability, geopolitics, economics, social policy, justice and technology.
During the HPAIR Talks, an open discussion was held on those topics affecting the prospects for China's growth and development, features of the flow of Chinese investments in energy projects, issues of unlocking human potential and training personal growth skills, including sharing personal experiences in building a business abroad and personal success story.
Among the speakers there was a number of international experts such as McKinsey's senior partner, McKinsey Global Institute director, author of global economic trends in China and Asia - Jonathan Woetzel, founders of Forest Wolf - Crystal Wolf and Gregor Lim Lange, former expert at the Russian Council on Foreign Affairs - Vita Spivak, assistant policy researcher at RAND, Ph.D. in postgraduate studies at Pardee RAND - Moon Kim, Executive Dean of the Chongyang Institute for Financial Studies, Renmin University of China - Dr. Wang Weng, as well as co-founder and CEO of Nommi - Alyona Tkachenko.
HPAIR Talks was initiated by the Bureau for Continuing Professional Development (BCPD) and supported by The Harvard College Project for Asian and International Relations (HPAIR).