The national team of Kazakhstan won two medals at the International Economics Olympiad among scholars
BCPD
02 August 2019 00:00:00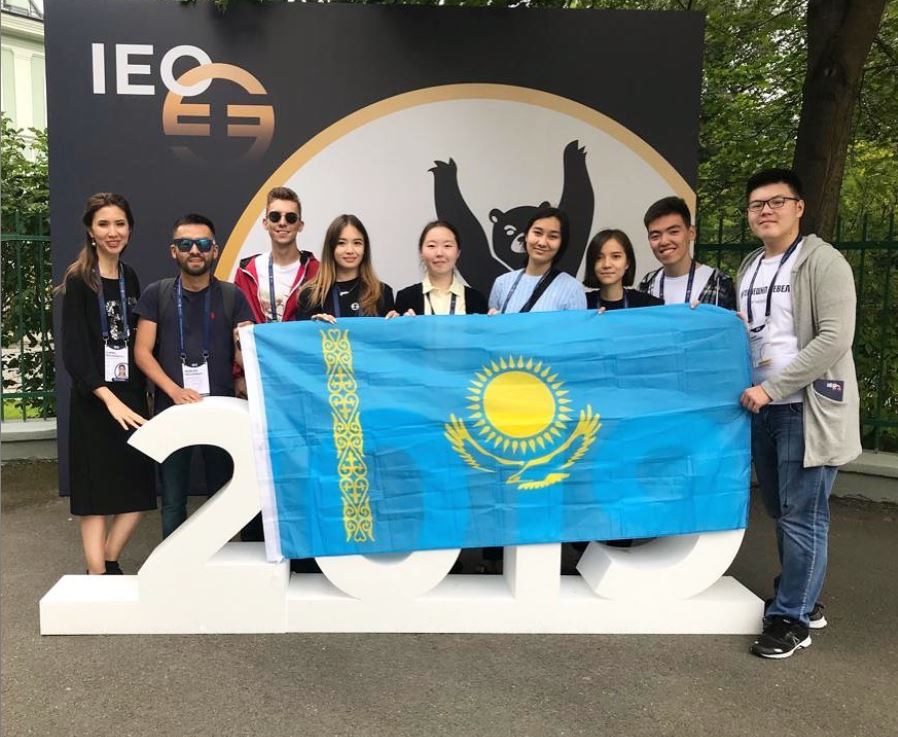 The national team of Kazakhstan won two bronze medals at the International Economics Olympiad among schoolchildren IEO 2019 held in St. Petersburg from 24th to 31st of July.
It should be noted that the Kazakhstan national stages for the second year in a row are held at the site of the Bureau of Continuing Professional Development of the International Financial Center "Astana". The winners of AIFC Finance Olympiad get the opportunity to represent the country at the international IEO stage.
According to the results of the three stages of IEO 2019, the winners in the individual and team standings were determined. Thus, there are two bronze medals in the thrift-box of the National Team of Kazakhstan in the individual standings, which were won by Aiganym Daupbaeva (NIS, Karaganda) and Erkezhan Baltasheva (NISH FMN, Nur-Sultan). The absolute winner in the individual standings by the number of points scored was Andrew Pei from China. The Brazilian Guillermo Coutrim Costa was in the second place, and in the third place was Maximilian Surveyor from New Zealand.
According to the results of the team competition, the first place went to the team from Brazil, silver and bronze were taken by the participants from China.
29 teams of high school students from 24 countries take part in the competitions. All winners of the Olympiad received the opportunity to enter any HSE economic program in 2020 with full coverage of tuition fees.
Ayganym Daupbaeva (IEO 2019 bronze medalist):
"The difference between economics Olympiads and the rest is that here, in addition to concrete formulas, you need to use economic thinking and intuition. I am glad to meet the same guys from different countries who are also passionate about this topic and want to become professionals in the future. And we thank the AIFC Bureau, who gave us the opportunity to try a hand at such a high level."
The International Economics Olympiad was first held in 2018 in Moscow. In 2020, the competition will be held by the capital of Kazakhstan on the basis of the Bureau of Continuing Professional Development.