The opening of a knowledge center took place at the AIFC site
BCPD
16 November 2021 00:00:00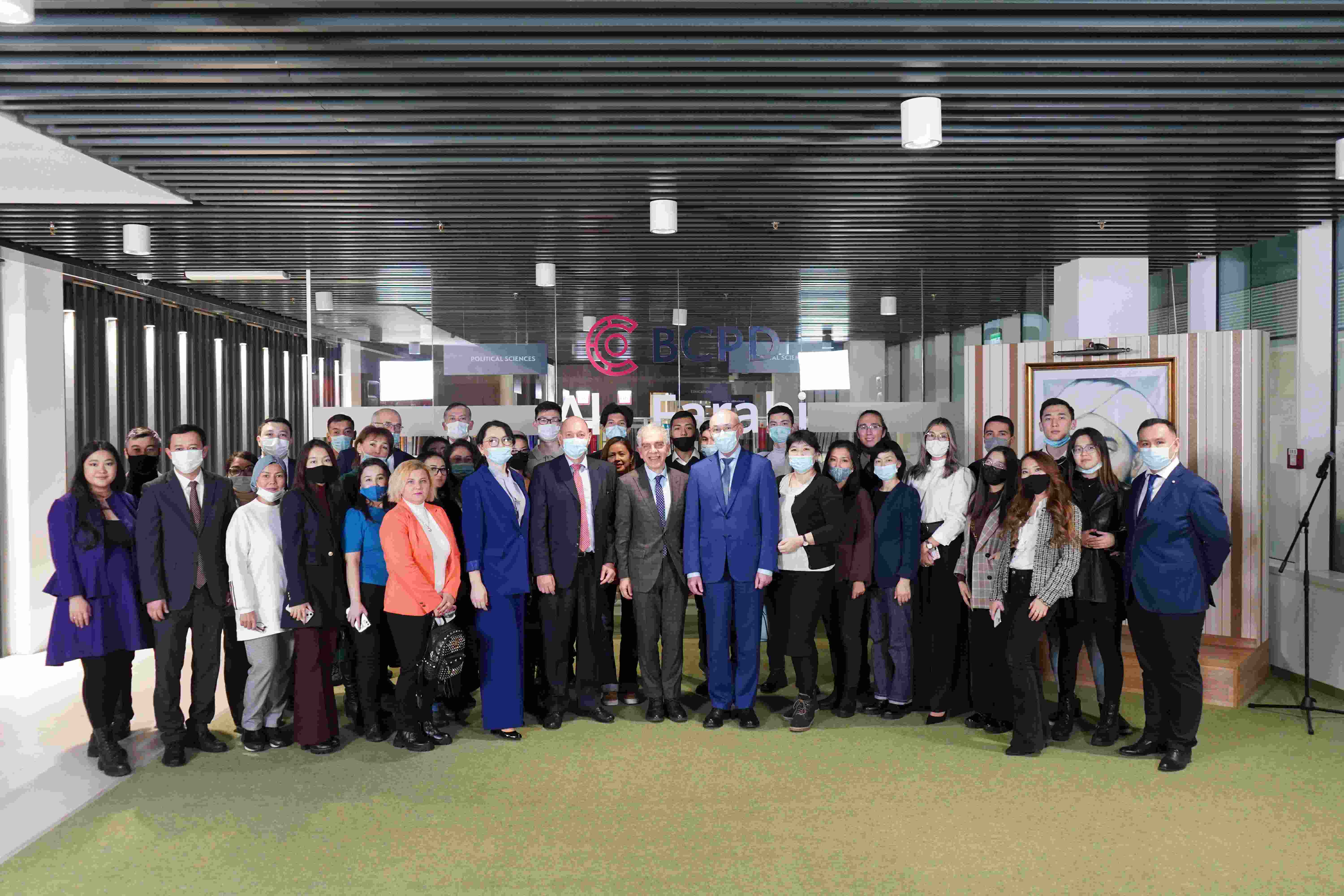 The grand opening of Al-Farabi Knowledge Centre took place at the site of the Astana International International Centre (AIFC). Al-Farabi Knowledge Centre is a hub for science-intensive projects and a platform for applied research in the main areas of the AIFC's activities. The main mission of the center is to provide support and help expand applied research developed and verified by scientists for sustainable economic development of Kazakhstan.
The main focus of the event was on the transfer of more than three thousand valuable books and scientific papers from the personal library of the founder and executive director of the Bretton Woods Committee Mark Uzan to the library of Al-Farabi Knowledge Centre. These are books and works from areas such as economics, comparative politics, international relations, education, linguistics, philosophy, culture, art, business, as well as literature on personal development.
The library fund of the knowledge centre was also restocked with a generous collection of books on topics of Kazakh history and culture from the library of the L.N. Gumilyov Eurasian National University. The center holds a collection of "Batyrlar zhyry" with thousands of Kazakh traditional kyuis. In addition, the library of the knowledge center contains conference materials on sustainable regional and economic development.
The Head of the Al-Farabi Knowledge Centre Akbope Sikinbaeva, announced that the knowledge centre will host open events: "In the Al-Farabi Knowledge Centre, we will organize various seminars and research workshops, as well as presentations of book authors, on a regular basis. The main idea of such events is to teach users how to research and work with reliable information, promote academic research skills among the audience and teach them the latest trends in information literacy".